How to track your money you've received
Please follow the steps below to track your money.
Click 'Track Money' from the top page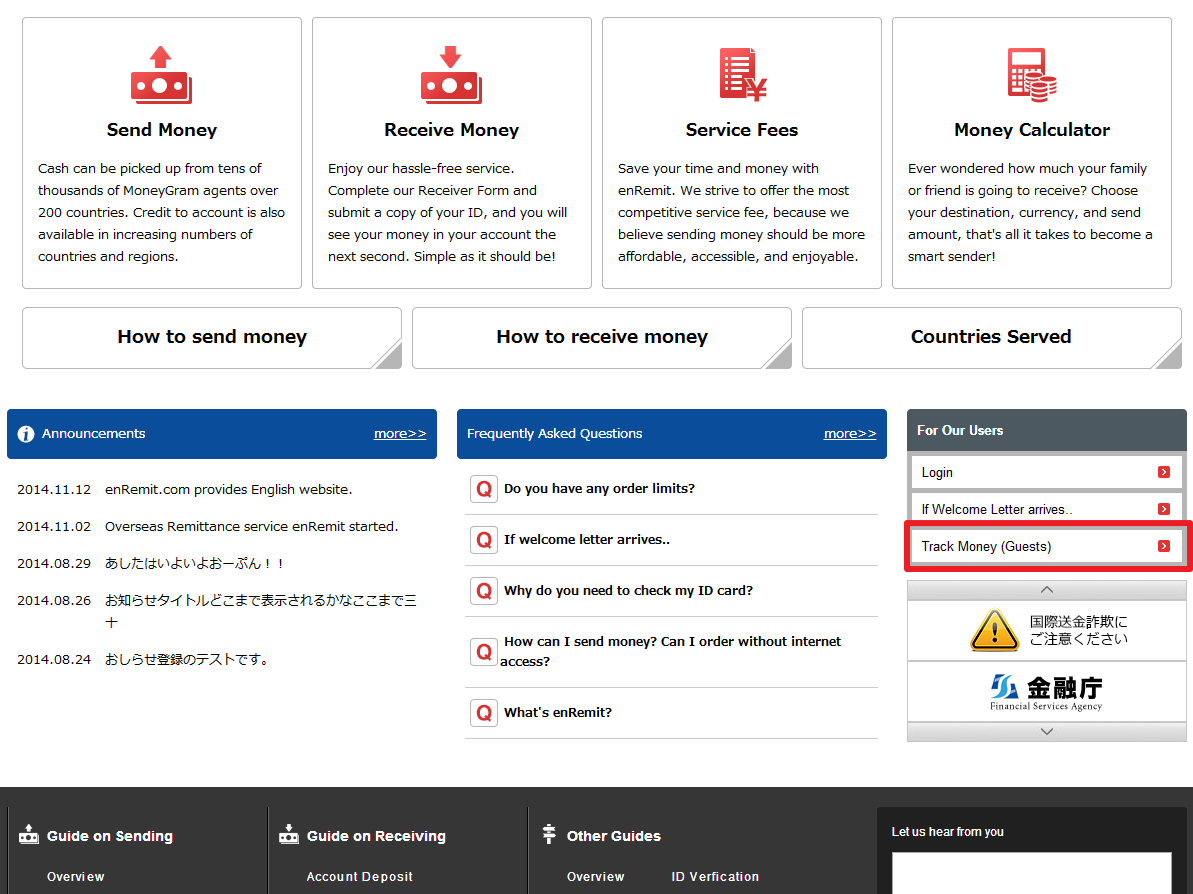 Please click 'Track Money' shown on the bottom right of the top page.
Otherwise you can track from the button below.
Track your money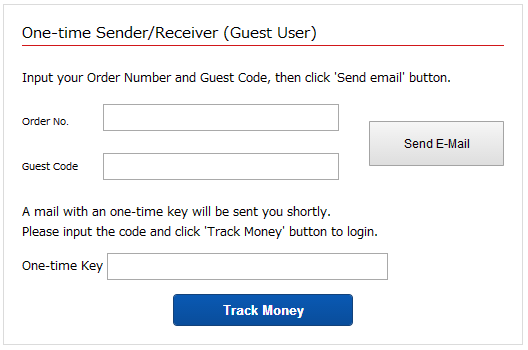 Please fill out the blanks with order number and guest code, then click 'Send email'.
A mail with an one-time key will be sent you shortly.
Please input the code and click 'Track Money' to login.
Order Details

Details of your Receive Money order will be displayed.
ABasic Information
Order date, order status, order number, order method will be displayed.
Please tell us your order number when you contact us.
BYour Information
Your information will be displayed. You can modify and update the information if you haven't finished your ID verification process.
CSender Information
Sender information such as name and country will be displayed.
DBank Account Information
Bank account information such as bank and branch name will be displayed.

EReceive Amount and Message
Receive amount and message from the sender will be diaplayed.(It will be displayed when enRemit has completed processing your order.)
FOrder Progress
Order progress such as order date, paid-out date, cancellation date will be displayed. Message from enRemit will also be displayed.