How to track your money you've sent
Please follow the steps shown below to track your money.
Click 'Track Money' from the top page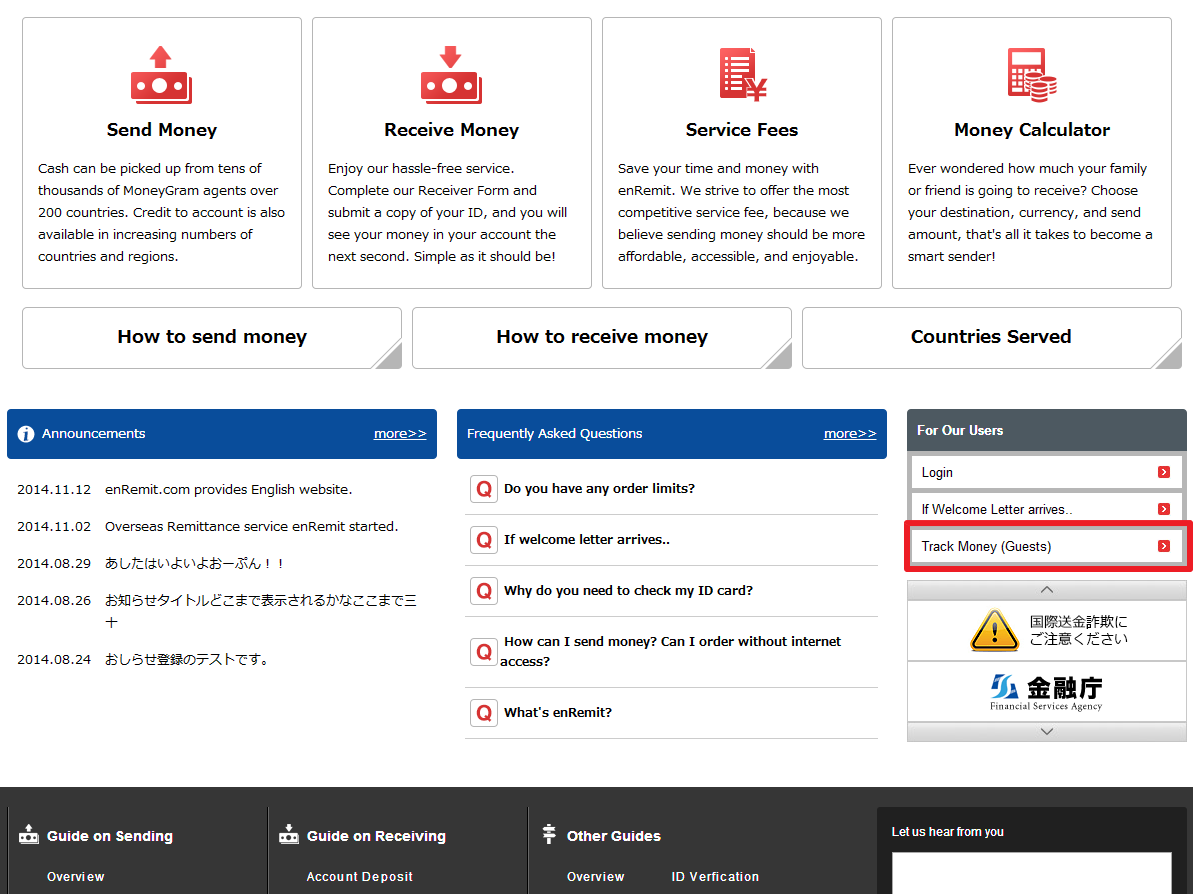 Please click 'Track Money' shown on the bottom right of the top page.
Otherwise you can track from the button below.
Track Money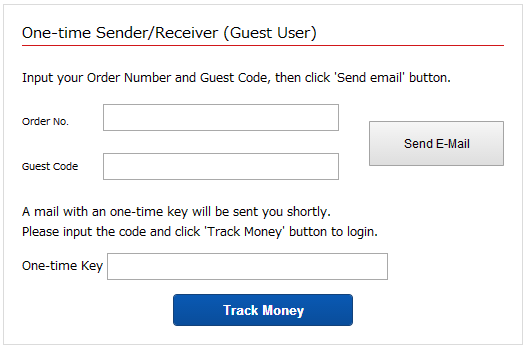 Please input your order number and guest code, then click 'Send email'.
A mail with an one-time key will be sent to you shortly.
Please input the code and click 'Track Money' to login.
Order Details

Details of your Send Money order will be displayed.
ABasic Information
Order date, order status, order number, order method will be displayed.
Please tell us your order number when you contact us.
BYour Information
Your information will be displayed. You can modify and update the information if you haven't finished your ID verification process.
COrder Details
Please confirm your order detail including the reference number.
Delivery method : Cash Pickup / Account Deposit
Reference number : This is the number your beneficiary needs to pick up cash.
Country & currency : Destination country and target currency.
WARNING
Don't tell your reference number to anyone else than your
beneficiary. We do not hold any responsibility for any loss or
damage that may be caused by leakage of reference number.
DOrder Progress
Order progress such as order date, payment due date, payment confirmed date, order processed date, and etc. will be displayed.
In addition, message from enRemit, and refundable amount (if any) will also be displayed.

A letter confirming order acceptance will be sent to you after we confirm your payment. You can then download your recipt in PDF file format.
EBank accounts of enRemit
Bank accounts for you to make your payment will be listed.
* It'll be displayed only if the status is 'Awaiting Payment'.